Just got home last night and have been terrible about keeping up here, things will slow down now, I think!
Here is my before and after for the week.
SOOC: Actually I think it looks pretty cute like this, Mac trying to sit at the big table with the big kids.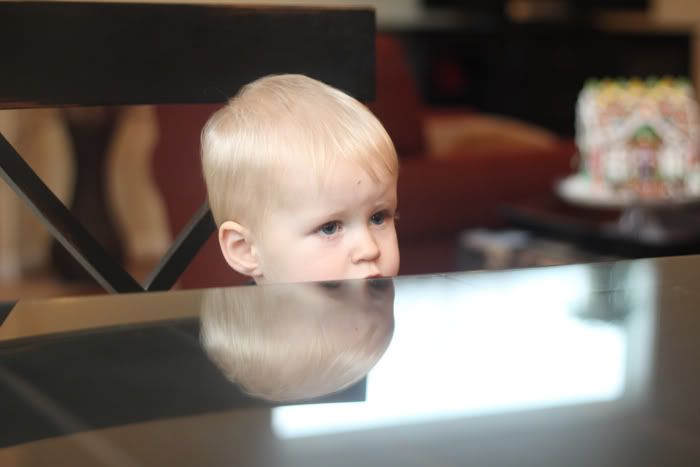 After: It didn't necessarily need these edits, but I just messed around a little until I found a look that I thought was interesting.
I didn't crop it, I tried, but actually thought it looked better un-cropped. My question is, do you think the gingerbread house is cluttering the shot? I feel like it sort of just blends in, but I'm wondering what others would do...