Haven't done this for a few weeks. If you check my blog, you've already seen this pic. I'll show you what I did to salvage it.
Here is the BEFORE: The kids were playing and had there feet over the edge of the bed. I grabbed my camera and snapped, not bothering to change any settings at all. At first this looked like a "delete" to me.
AFTER: Then I just loved Mac's adorable little eyes popping up. I decided to give it whirl in PS. Yes, it's grainy, and way overexposed, but I saved it and I love it. (I already posted this pic in the previous post, you can tell I love it:)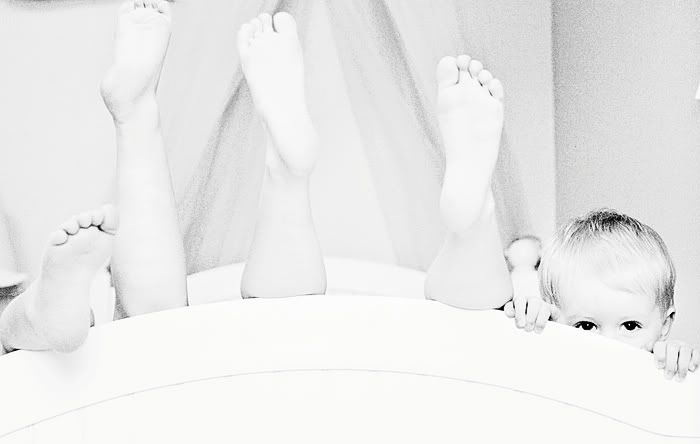 All I can say is, digital photography is amazing!
Have a great day! I am enjoying a morning smoothie of spinach leaves, almond butter, banana and blueberries. I have a trip to Hawaii coming up in May and I am trying my best to look presentable in a swimsuit. The Smoothie? Is actually delicious, for those of you who don't like fruit textures, you should try this.